Confidis Pty Ltd (ABN 49 157 756 039) provides compliant trust accounting services that enable it to receipt, manage and disburse property deposits and commissions in all states and territories in Australia.
Confidis Pty Ltd holds and manages trust accounts with the Australia and New Zealand Banking Group Limited (ANZ).  Standard trust account operating procedures apply including the identification and holding of all monies against individual parties to a transaction and the timely issuing of receipts. All trust accounts are subject to an annual independent audit. Confidis Pty Ltd provides full transparency to stakeholders with online viewing access to monies being held.
Entitlement to retain interest: In consideration for the provision of compliant trust accounting services, Confidis Pty Ltd is entitled to retain all interest earned on funds.
Certificate of Funds:
Our Vision
Confidis Pty Ltd holds a vision to maximise efficiency and minimise unnecessary financial loss for all stakeholders in a transaction; bringing accountability, transparency and usability to all trust account transactions.
Contractual and statutory obligations of third parties
The contractual obligations of the agent or legal representatives of the parties to a transaction are adhered to through an additional agreement with Confidis Pty Ltd. Confidis Pty Ltd holds legal obligations to receipt and disburse funds as per the instructions of the agent and legal representatives of the parties. Confidis Pty Ltd does not have the authority to disburse funds without instructions in accordance with trust account practices across Australia.
The use of Confidis Pty Ltd in any transaction therefore does not derogate from the contractual obligations of agent and/or legal representative to the principal parties to a transaction. The use of Condidis Pty Ltd ensures complete independence and accountability for all parties involved.
For further reference please contact our Solicitors.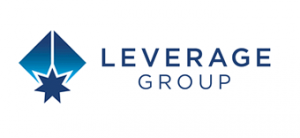 Leverage Group Solicitors
Sydney CBD Office: Suite 3, Level 5,
50 Margaret Street,
Sydney NSW 2000
"Garden Piazza"
Level 1, Suite 25
3-9 Terminus St,
Castle Hill NSW 2154
Ph: 1300 GetLeverage (1300 438 538)
Ph: (02) 9659 4025 Fax: (02) 9659 4633
Email: info@leverageaustralia.com
Web: http://www.leveragegroup.com.au/