Confidis Pty Ltd is an 'Independent Trust Account'; we ensure payment to all stakeholders.
Confidis Pty Ltd (ABN 49 157 756 039) was established to offer an innovative industry solution.
The sole focus of Confidis is receipt, management and disbursement of deposits and commissions.
To put it simply, Confidis hold deposits and commissions in, independent trust accounts to ensure a fair outcome for all parties involved in a transaction. Click here to download PDF brochure
Throughout Australia, deposits for the purchase of Real Property are generally either held in a solicitor's or a real estate agent's trust account.
Confidis is in the business of providing an alternative to the giving of deposits by holding monies on stake for parties to a contract for a sale of land and other agreements.
Confidis is also in the business of managing sales commissions on behalf of service providers to particular real estate transactions.
Confidis provides compliant trust accounting services that enable it to receipt, manage and disburse real estate deposits and commissions in all states and territories in Australia; please click to view Statement of Compliance. Confidis is a wholly Australian owned and operated business.
Money is held with a major Australian bank and funds are underwritten by AIG Australia Limited. Confidis does not allow the stakeholders to access deposited funds or commissions, unless it is in accordance: with your agreement; contract of sale; trust compliant practice; and, relevant legal processes.
Money can only be released on agreement from contracted parties, thus Protecting Your Money and mitigating the Misuse of Trust Accounts.
Stakeholders are provided receipts and disbursement of all deposits and commissions. In the event of a sale that does not proceed to settlement, money is returned to the buyer, in accordance with relevant statutory provisions.
The Confidis service makes the job of industry professionals easier, taking away any financial concerns and providing another layer of protection for property buyers, vendors, real estate agents, co-agents and solicitors.
A 'Trust Account' (legal term used in Australia) is also known as 'Escrow' in other parts of the world. In essence they provide the same function.
Finally; the company name was changed from Real Estate Funds Pty Ltd to Confidis Pty Ltd 30th June 2014; because it quickly became apparent that our business model is able to serve multiple industries. The name Real Estate Funds implied a service just for the real estate industry. Confidis means 'Trust' in Latin; the name change is relevant, given that our business model has an 'Independent Trust Account' as its service.
…an idea that was first conceived August 2005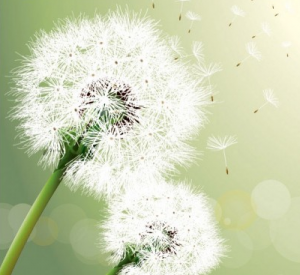 Confidis Pty Ltd holds a vision to maximise efficiency and minimise unnecessary financial loss for all stakeholders in a transaction; bringing accountability, transparency and usability to all trust account transactions
Our philosophy is based on providing a service to ensure peace of mind, confidence, convenience and security for all stakeholders.
We believe in fair commercial outcomes and that industry/trade should flourish without the risk of financial loss. We know the best way to achieve this is to involve an independent third party acting in a prudent, compliant and professional manner.
This is where Confidis Pty Ltd comes in – 
Protecting Your Money
Our services benefit all; purchasers, agents, vendors and solicitors. We take the burden of financial disbursements and management off your hands, allowing you to focus on the other necessities of your business. Safe with the knowledge that your deposits and commissions are being looked after.
While the real estate industry in Australia has trust structures in place, they are not flawless and there are often cases of conflict or the misuse of funds leading to severe financial loss. Please click here to view table Misuse of Trust Accounts
Legislative changes are increasingly being introduced in Australia and worldwide, which are aimed at increasing the level of compliance and monitoring associated with enhanced consumer protection.
The financial services regime within Australia (under ASIC) is amongst the best and most stringent in the world. We envisage it is only a matter of time before ASIC introduces legislation to also control the way in which investment properties are prepared for point-of-sale.
The sole focus for Confidis Pty Ltd is receipt, management and disbursement of deposits and commissions. At Confidis Pty Ltd we take out the potential frustration and mitigate the financial risk of managing deposits and commissions to ensure all transactions are in line with industry best practice and agreements.
What our clients are saying
I like the fact that money is held under trust with a major Australian bank
Knowing that our entire sales network is being paid at the same time; gives us an edge
Saves us from potential frustration and mitigates the financial risk of managing deposits and commissions
Not being paid commissions is a very frustrating experience; we now rely on Confidis to ensure payment.
We work with international agents; they want to be sure of agreement integrity. We use Confidis to give payment confidence to our overseas associates.